Concentrated Pasta Sauces
Arrabbiata – Tomato and chilli pasta sauce
This tomato-based sauce is hot with red chilli, garlic, onion and a dash of extra virgin olive oil. Stir through Penne or Strozzapreti and add prawns, pancetta, chicken or your favorite vegetables for a meal everyone will remember; also great as a dressing for a spicy salad.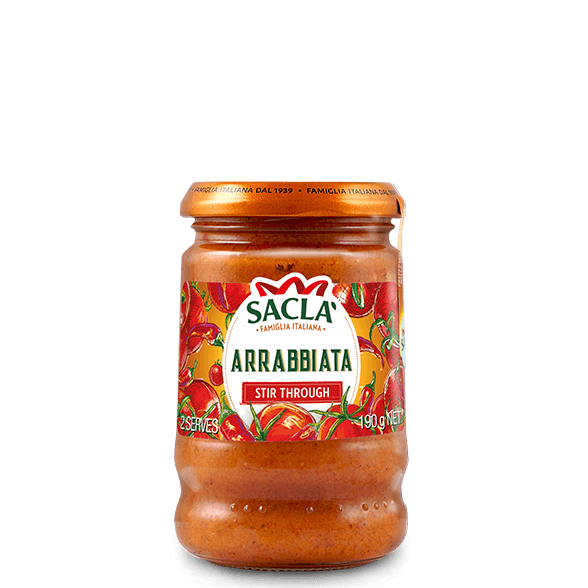 Arrabbiata – Tomato and chilli pasta sauce
Ingredients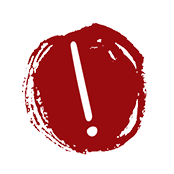 If you suffer from any allergy, always read the label on the pack, as something may have changed.
Tomato puree
Sunflower seed oil
Dried tomato
Salt
Natural chilli pepper, basil and onion flavourings with other natural flavourings
Fructose
Wine vinegar
Onion powder
Garlic powder
Extra virgin olive oil
Chilli pepper powder
Black pepper
Acidity regulator: lactic acid
Sugar
Average nutritional values for 100g of product
Energy
1044 kJ / 254 kcal
Fat
22,7 g of which saturates 2,5 g
Carbohydrate
8,1 g of which sugars 8,0 g

Discover the recipes with
Arrabbiata – Tomato and chilli pasta sauce
Caesar Salad with Arrabbiata sauce

Discover more about
Concentrated Pasta Sauces