Pesti
Sun-dried tomato pesto
In the authentically Italian way, we blend our tomatoes with fresh basil, glorious Parmigiano Reggiano cheese, Pecorino and pine nuts. The sweet and satisfying taste of our Sun-Dried Tomato Pesto is perfect paired with chicken kievs, fusilli and Pizza, or even a comforting cottage pie.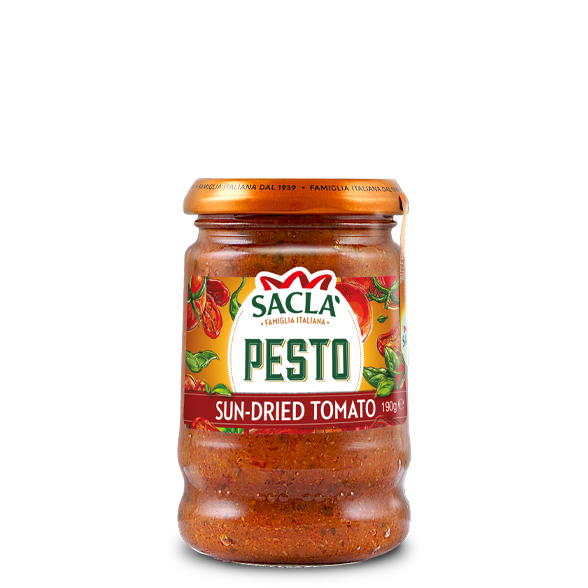 Sun-dried tomato pesto
Ingredients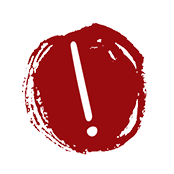 May contain traces of other nuts or peanuts. If you suffer from any allergy, always read the label on the pack, as something may have changed.
Tomato puree
Sunflower seed oil
Basil
Cheeses (MILK) (cheese, Parmigiano Reggiano PDO cheese, Pecorino)
Sun-dried tomatoes
Peppers (SULPHITES)
CASHEW NUTS
Carrots
Pine kernels
Acidity regulator: lactic acid
Extra virgin olive oil
Garlic
Salt
Allergens: MILK, SULPHITES, CASHEW NUTS
Average nutritional values for 100g of product
Energy
1221 kJ / 296 kcal
Fat
27 g of which saturates 3,8 g
Carbohydrate
7,9 g of which sugars 3,9 g

Discover the recipes with
Sun-dried tomato pesto
Roast beef with red pesto and marinated artichokes

Chicken with red pesto, coconut milk and basmati rice

Flatbread on pan with red pesto and olives

Discover more about
Pesti